Ayia Napa, Cyprus
From 4 July to 11 July 2023
8 Days / 7 Nights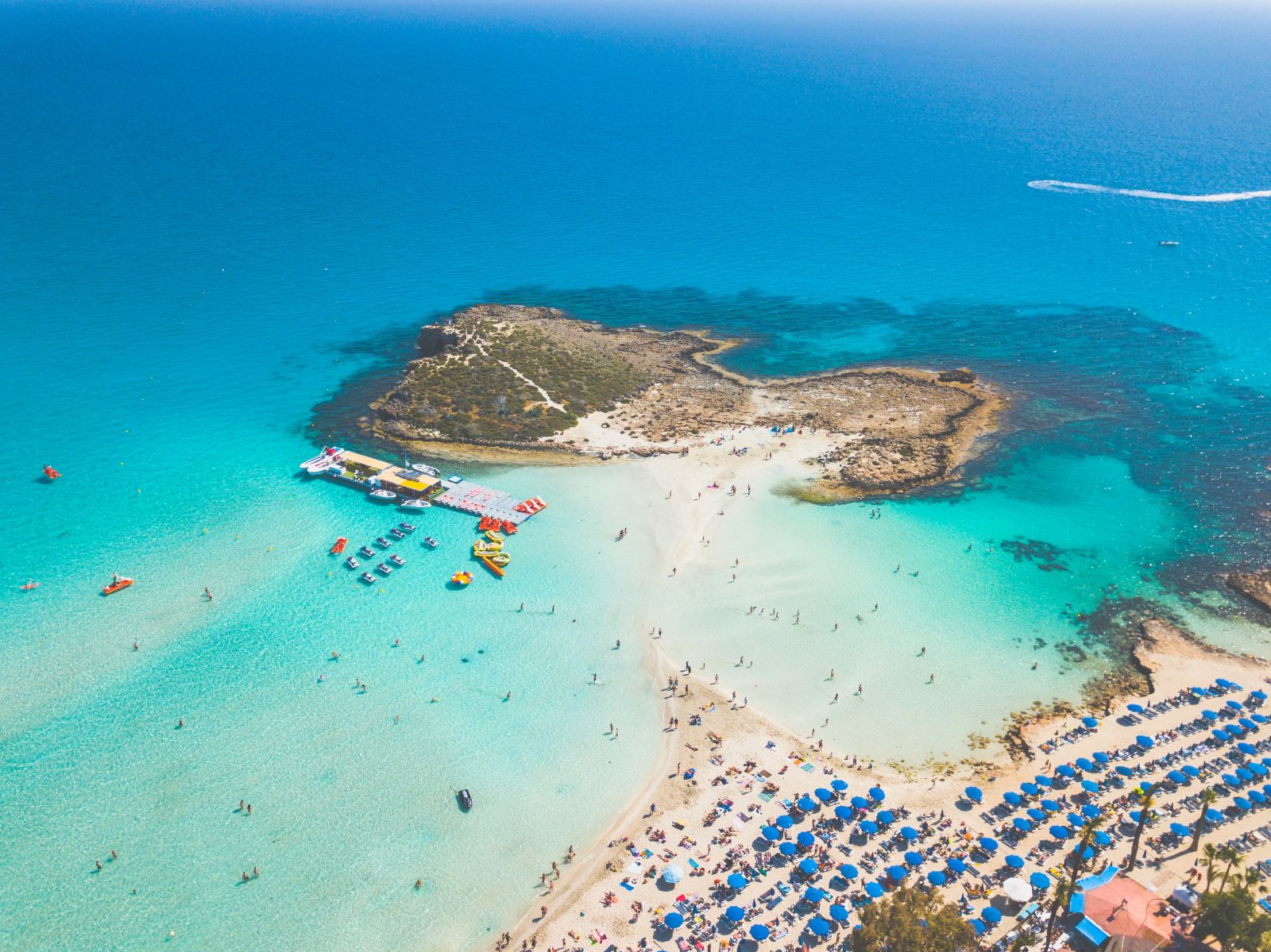 1000 EGP discount per person when booking before 31/01/2023
Hotel
Price per person
Children policy (Only 1 child in the room)
Single
Double
Triple
(2-5.99)
(5.99 - 11.99)
***Corfu Hotel
EGP 32,700
EGP 20,880
EGP 19,750
EGP 9,000
EGP 14,100
****AKTEA Beach Village
EGP 39,470
EGP 27,650
EGP 26,100
EGP 9,000
EGP 17,000
*****Nissiblu Resort
EGP 56,375
EGP 36,650
EGP 28,100
EGP 9,000
EGP 20,900
Package includes:
Flight ticket (Cairo - Larnaca - Cairo)
Accommodation for 7 nights in one of the above mentioned hotels (breakfast included)
Transfers (airport - hotel - airport)
Package excludes:
Personal expenses.
Any other service not mentioned above.
Cyprus entry visa:
In case you have a valid multi-entry Schengen visa, you can issue an E-visa for any age (free of charge).
Documents required for the entry visa:
The passport and it must be valid for at least 6 months after the return date.
2 Personal photos on a white back ground (size 4*6) (not older than 3 months)
Travel health insurance. (AMAN)
Bank statement showing the transactions done in the past 6 months with at least 50,000 EGP
HR letter stating your hiring date, your current position & your current salary.
If you are a business owner then you will provide a translated Commercial Registration and tax card.
If you are a student then you will provide a translated signed and stamped certificate of registration from your University.
Flight tickets.
Hotel accommodation.
A movements certificate (translated to English) from the General Administration of Passports, Immigration and Nationality.
General rules & conditions:
A 25% deposit to be paid from the total trip price with the full visa fee to be paid too.
If the embassy refuses to grant the visa to the client, 1500 EGP will be deducted from the booking expenses as administrative expenses for TEZ TOUR Egypt, and the remainder of the reservation deposit will be returned within 30 working days.
Check-in at the hotel is at 2:00 PM and the check-out is at 12:00 PM
TEZ TOUR Egypt is not responsible for any travel permits.
Male customers are required to review their position on conscription before traveling if he is of military age.
Cyprus embassy alone has the right to issue or not to issue the entry visa.